Observe and swim with Humpback Whales, Dolphins, Turtles, Sharks, Stingrays and more…
Whale Watching
---
Tour Information
Free hotel pick up and drop off
Whale watching
Dolphin watching
Hydrophone on board to hear singing whales
Snorkeling with sharks and stingrays
Many other animals can be encountered as well
---
Rates
---
Daily Tour Schedule
---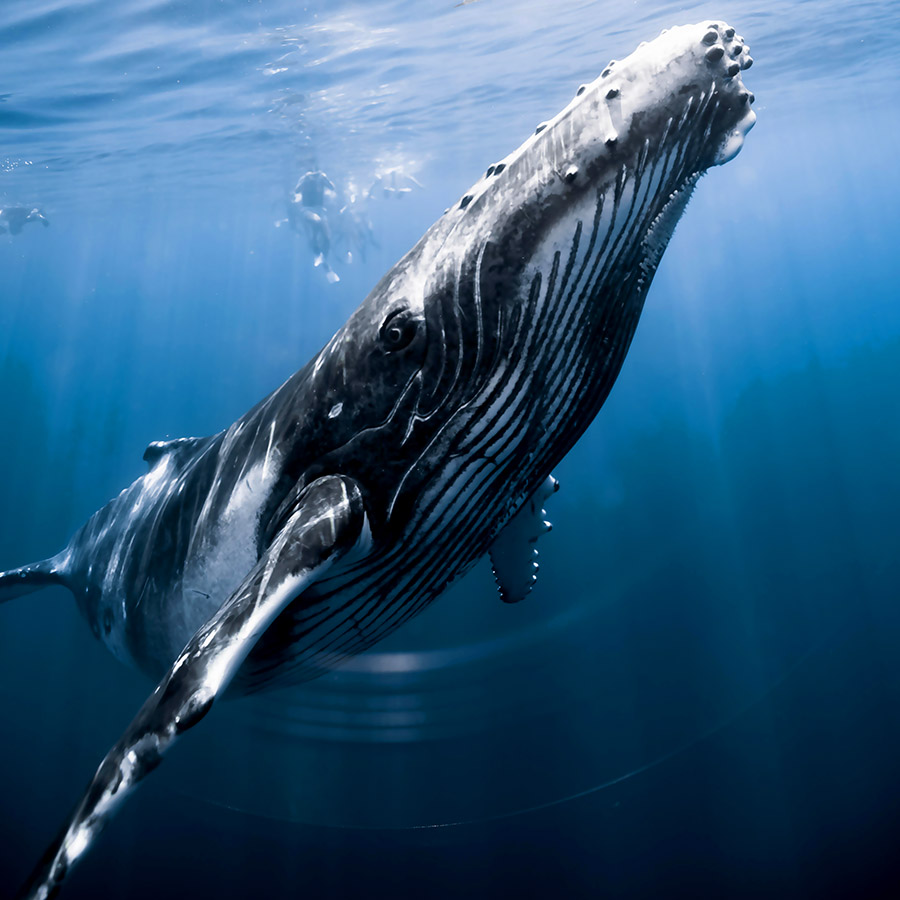 French Polynesia is known to be the best place in the world for in-water experience with humpback whales and other marine wildlife species. The whale season dates can vary but we can typically observe humpback whales from mid-July to mid-November. French Polynesia is one of the rare places on earth where we are allowed to swim with these beautiful giants. Learn about the whales migration and watch them evolve in their natural habitat with our experienced tour guides.

On top of whale watching, our tours offer the opportunity to observe spinner dolphins, pilot whales, pelagic sharks in the ocean, and in the lagoon we can observe sea turtles, different tropical fish species and snorkel with stingrays and blacktip sharks.
---
We pride ourselves in offering once in a lifetime encouters between our guests and the marine wildlife of French Polynesia.

We want to make sure our guests have the best experience and in-water encounters possible but everyone's safety, respect of the animals and our environment are always a priority.

There are specific government regulations and guidelines we need to follow when swimming with any wild animal. Our experienced guides will brief our guests prior to entering the water for everyone's safety and respect of the animals.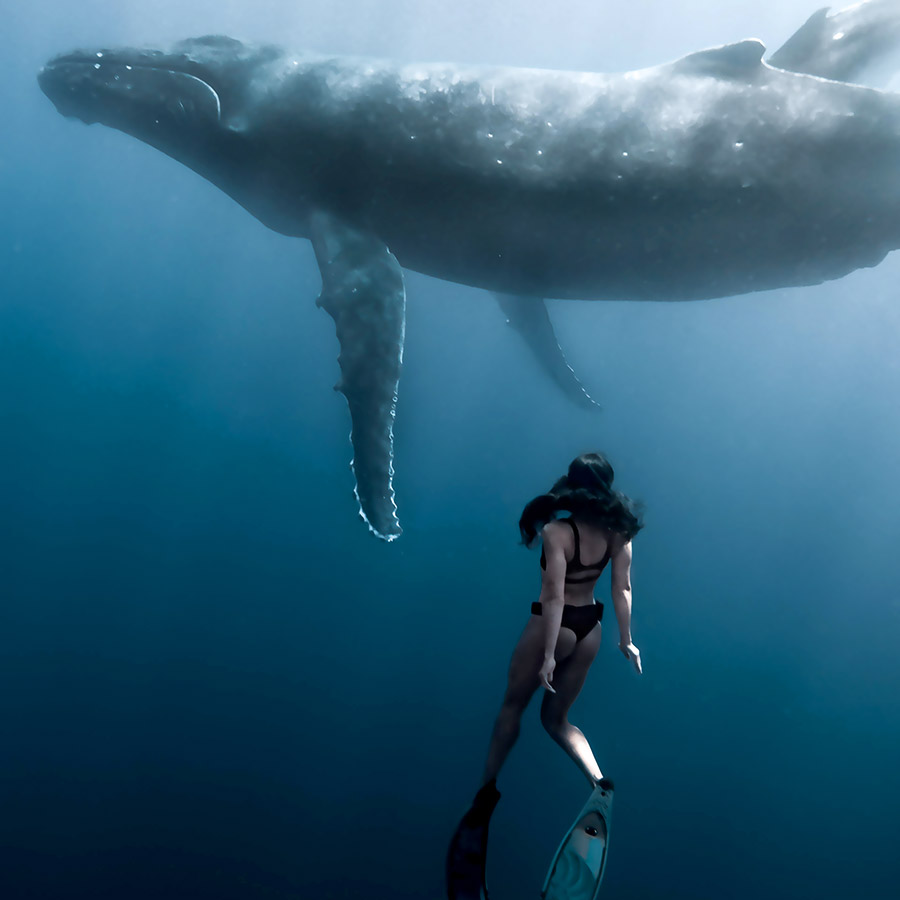 Notes
Snorkeling gear is available on board but we recommend using your own gear if possible. Floatation devices are available if needed to be more comfortable in the water. If guests want to swim with whales, we strongly encourage good swimming and snorkeling experience before going on our whale watching tours. It can be very easy as it can be very difficult based on ocean conditions and whales behavior. We enter the water 100 meters away from the whales per government guidelines. It is the minimum distance to swim if the whales don't move and increase the swimming distance. If unsure, our guests can observe and enjoy the animals from the boat. Our whale watching tours take place in the open ocean. Conditions can vary from day to day. If you get seasick, prepare acordingly before going on tour.